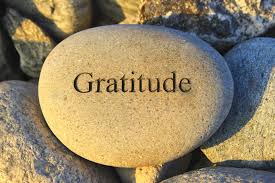 Always and All Ways
Atticus Sterling was in his early sixties when I first met him. He was in one of our exam rooms at the clinic and told me he needed his blood pressure checked and to be sure he didn't have diabetes.
"That's all I need, doc. Doin' fine otherwise."
I glanced at his chart and he said, "I know, I know. And before you say anything about my name, I was Atticus before there was an Atticus—you know, 'To Kill a Mockingbird'—Gregory Peck and all that. I should have asked for namin' rights or somethin'. Not many of us Atticus's around."
That's how our relationship started. He was quite a character then, and still is today.
Atticus had been in Special Forces and was still trim and lean, and for a man his size, he carried himself with an unexpected fluidity and grace.
He wore the scars of what appeared to be gunshot and knife wounds—badges of violent encounters that he never wanted to talk about.
There was one scar—jagged and raised on the back of his right hand—that he did tell me about one day.
He was stretching his fingers, clenching and unclenching his fist while looking at his hand.
"Got this one in my back yard," he began. "My wife and I had wanted a dog, so we picked out a rescue pup at a shelter here in town. Sandy, we called him. He'd apparently been mistreated and took a lot of workin' with, but he became a good dog. Not a mean bone in him. That wasn't the case with my neighbor. Had we known what he was goin' to be like, we would never have moved in beside him. He was always lookin' for some kind of trouble—not direct, mind you. Just always somethin' sneaky. I should have suspected something… Anyway, Sandy didn't come in one evenin' and I went out into the backyard to check on him. I could see him lyin' near the neighbor's fence and when I called his name, he just sorta trembled a little. I walked over to him and smelled it right off—antifreeze. You know, that sickly sweet odor. And I knew what had happened. That neighbor of mine had poisoned Sandy. I knelt down beside him and reached out to pick him up when he growled, reared back, and tore into my hand."
Atticus stopped and slowly traced the scar.
"It was my fault. I shoulda known better. That dog looked up at me and whimpered and in those eyes I could tell he was sayin' he was sorry. And then he died."
We sat there for a moment.
"What did you do with your neighbor?" Atticus would have little trouble snapping most men in two like some dried twig, and I could only imagine what he would have done to this man out of anger.
"Well, I had to cool off for a while. But then I prayed for him. And that was one of the hardest things I've ever had to do. But I did it. And you know what? After a while, I began to realize he wasn't changin' at all. Still as sneaky and mean as ever. But you can't know a man's heart. Just your own, and I was changin'. My anger for him was gone, and I got past that."
I glanced at some of the scars on his chest and arms and wondered if he had gotten past those. My bet would be "yes".
That was twenty years ago. He was in the clinic again today to have his blood pressure checked—perfect at 120/78—and to go over the labs we did a few days ago. His blood sugar continued to be a little elevated, in spite of his medication, and his PSA continued to creep northward. But he didn't want to do anything about that.
"It's like you told me years ago, doc. A lot of us men will die with prostate cancer, but not from it. What else ya got there?"
The rest of his labs were fine, his EKG was normal, and his heart and lungs sounded great.
"That all sounds good." Atticus smiled and cleaned his bifocals on his flannel shirt-sleeve. "Looks like I'll make it for Thanksgiving next week, down in Charleston with some of my family and my youngest granddaughter. Last summer we were all out on Folly Beach and she and I were takin' a walk. She looked up at me and said, 'Papa, I love you always and all ways.' She's only seven, but she's got it figured out."
I smiled and nodded. She did have it figured out.
His chart was lying open on the counter and I ran my finger down his "Problem List". The page was nearly full.
Diabetes
Elevated cholesterol
Artificial left knee
Elevated PSA
No hearing left ear (land mine explosion)
Complete rotator cuff tear, left shoulder
3 herniated lumbar discs – 2 cervical
The list went on. Atticus was studying me and put his glasses back on.
He cleared his throat. "Just stuff, isn't it. What was it C. S. Lewis said? You don't have a soul. You are a soul. You have a body. I believe he's right, and I'm grateful that he is. And like my granddaughter would tell you, it's almost Thanksgiving, and I'm thankful always and in all ways."