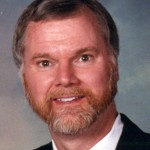 I am a physician who lives and actively practices medicine in Rock Hill, South Carolina. Board-certified in both emergency medicine and occupational medicine; co-owner of two busy urgent care/occupational clinics.
For more than 25 years, I worked in and directed several of the busiest ERs in the Charlotte, North Carolina area. I have also served as medical director of the emergency department for almost fifteen years at Piedmont Medical Center. There, I taught and certified the hospital staff in basic and advanced life support.
During my tenure as medical director, I received the American Medical Association's Continuing Education Award. I have also traveled around the country, giving lectures to the Emergency Nurses Association at their annual meetings in major cities including Seattle, Atlanta, Nashville, and San Antonio.
I enjoy the fast-paced environment of the ER and the need to make rapid and accurate diagnoses. I view my medical career as an opportunity to go beyond simply diagnosing and treating individual patients. For me, it is a way to fulfill a higher calling by meeting the real physical and emotional needs of patients.
My wife Barbara and I have been married for 40 years. Together, we have raised four children and are now enjoying six grandchildren. In my spare time, I enjoy writing, golf, hunting, growing fruit and hops, & bagpiping.
Author of: Angels in the ER, Angels On Call, Angels and Heroes, Angels on the Night Shift, Notes from a Doctor's Pocket, When You Need an Angel, Miracles in the ER, and the soon-to-be-released 60 Ways to Lower Your Cholesterol